PLEASE CONTACT US IF YOU HAVE ANY QUESTIONS OR CONCERNS
ADMISSION
Adults $10, Youth (under 19) $5, Seniors (65+) $5, Children under 5 free
Admission Rates have not changed. However, we have expanded the sale of punch cards and the opportunity to save more than 50% on adult admission. They are now available for purchase all the time except in July and August.
We reserve the right to change our fees without notice. The admission fees posted on the website at www.kangaroocreekfarm.com take precedence over any out of date advertising. We appreciate your support! Your Admission keep our farm staffed and running smoothly.
HOURS OF OPERATION:
Kangaroo Creek Farm will open for the 2018 season on March 17th at 10:00am
We will be open EVERY day from March 17 through October 8th inclusive from 10:00am until 3:00pm. That's seven days per week, including all the holidays and weekends. Our hours do not vary. They are the same 7 days a week, including the weekends and the holidays: That's 10:00am until 3:00pm.
PLEASE NOTE:
Our Early Bird Special has been DISCONTINUED. We will no longer be opening at 9:00am. We now open at 10:00am for the entire season. Also, the evening session that we have had in previous years has been DISCONTINUED. Going forward we will close at 3:00pm for the entire season.
Please remember that commercial groups must book by email at info@kangaroocreekfarm.com. We cannot make commercial bookings by phone. Please go to our Group Visits page for more information.
PUNCH CARDS
The cards are $50 each (includes GST) and have 10 punches plus one free bonus punch.
Each punch square represents one paying customer coming into the farm regardless of age. You can use as many punches up in a single visit as you want to. You can use up the entire card in one shot if you like. The maximum savings can be achieved by only using the card for those in your party that would otherwise pay a $10 admission fee. They don't expire. You can USE your card any time we are open, you just can't BUY one in July or August. So think ahead if you plan on visiting during that time period and get it in advance. The cards are not restricted to a specific person. You can lend your card to a friend or buy it as a gift for someone else. Don't lose it. If your dog eats it, or you wash it along with your shorts, we won't replace it. The cards are not redeemable for cash, and/or other services and products.
The cards can be purchased at the farm (cash only) any time we are open except July and August, and from Olive Us in Lake Country or Vernon for cash, debit, or credit any time the store is open except in July and August. Olive Us does not profit from the sale of our cards. Olive Us is not liable and is made blameless from any negative outcome that proceeds from the sale of our punch cards.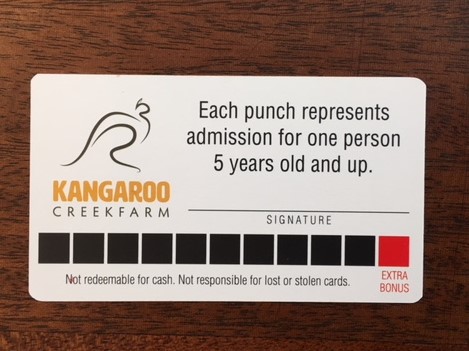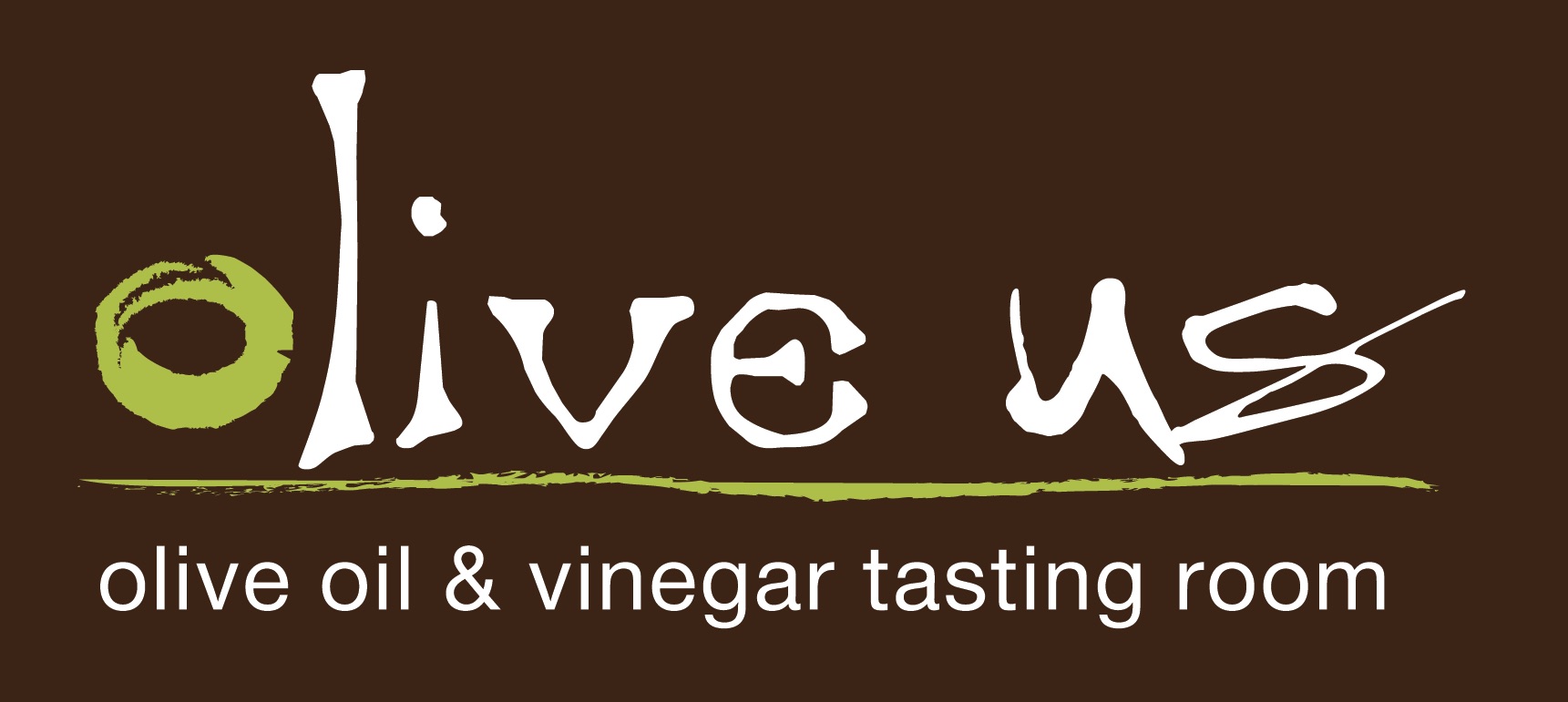 KANGAROO CREEK FARM | LAKE COUNTRY, BC
3193 Hill Rd, Lake Country, BC V4V 1T7
Email:
info@kangaroocreekfarm.com
Phone:
250 766 4823