PLEASE CONTACT US IF YOU HAVE ANY QUESTIONS OR CONCERNS
Please read our COVID-19 page for very important visiting information.

We want to ensure our visitors receive the safest, most enjoyable experience in accordance with BC Health Authority regulations.
Closed for the season
Opening date in 2022 TBA.
Open every day (during the season), 7 days a week, including the weekends and the holidays, from 10 a.m. to 3 p.m. Gates close at 3 p.m.
Last day of the 2021 season is Monday, October 11th.
OUR LOCATION
Kangaroo Creek Farm is located at 5932 Old Vernon Road, which is near the North end of  the Kelowna airport, at the junction of Old Vernon Road and Postill Drive. Next to Bark n' Fly. Find us at the end of the rainbow!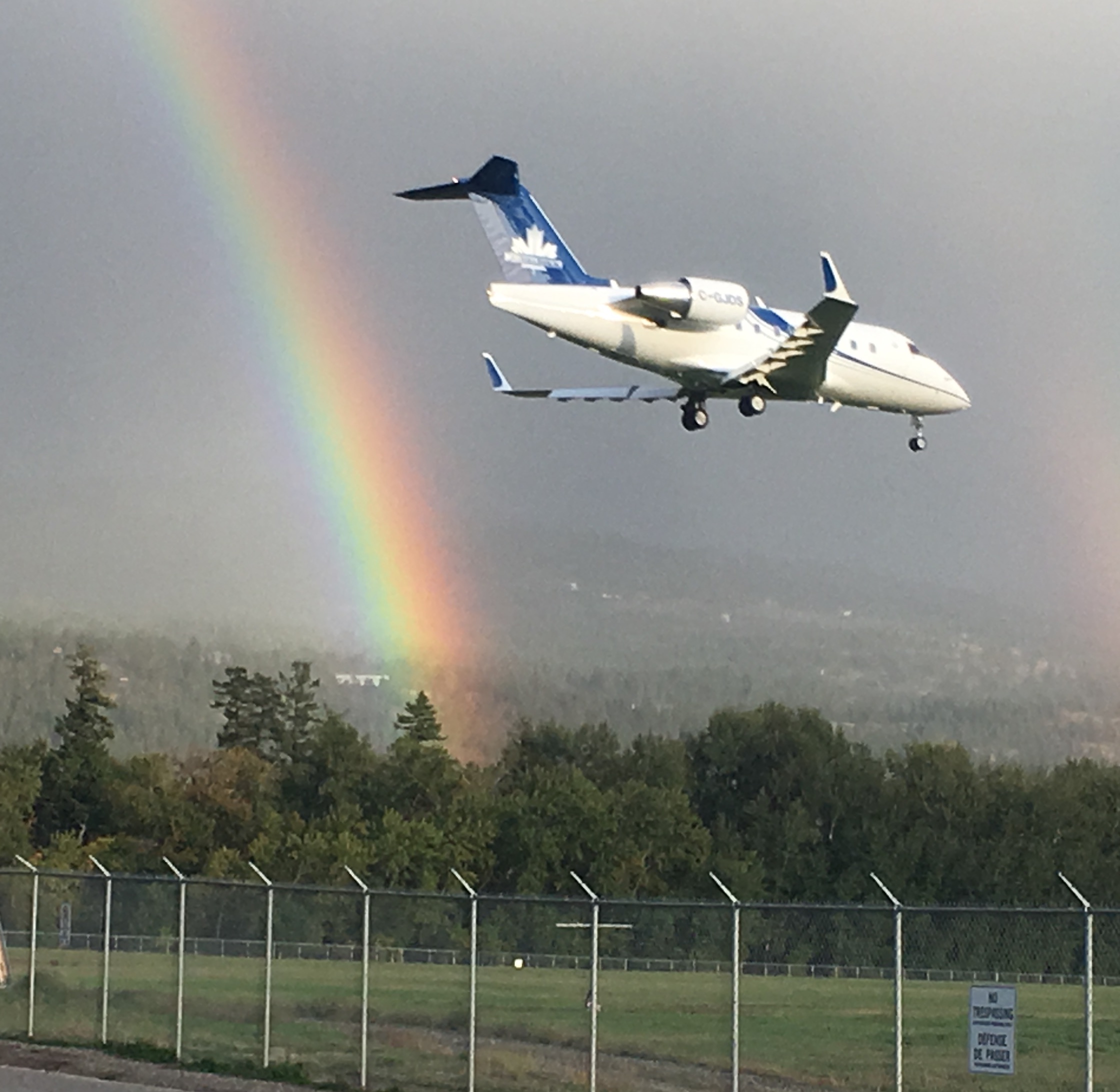 KANGAROO CREEK FARM
We can't answer the phone because we are all outside caring for the animals. Please send us an email through the contact form below if you need information that is not included on the site. We will respond as soon as we can. Thank you!
Email:
info@kangaroocreekfarm.com
OUR LOCATION:
5932 Old Vernon Rd, Kelowna, BC
COST TO VISIT THE FARM
Adults: $16 +GST
Children and Youth: $8 +GST
Seniors 65+ yrs: $8 +GST
Children 4 and Under: Free.
There is a $0.50 transaction fee for debit/credit. We accept cash, debit, credit cards (MC/Visa), and punch cards.
It is not necessary to make a booking, or a reservation, or to buy tickets in advance.
We reserve the right to change our fees without notice. The admission fees posted on the website at www.kangaroocreekfarm.com take precedence over any out of date advertising. Your Admission keeps our farm staffed and running smoothly.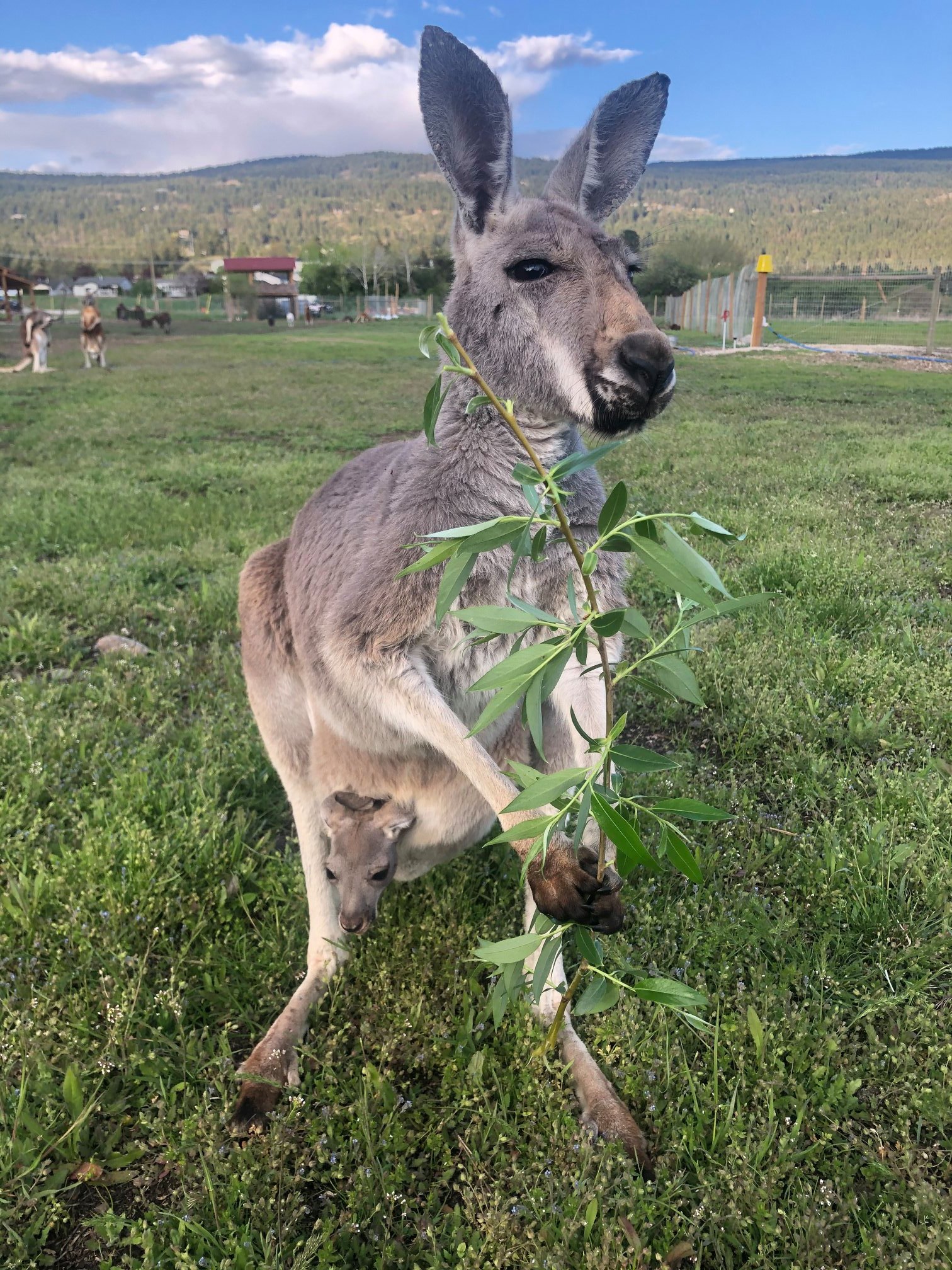 FREE VISITATION TO KANGAROO CREEK FARM?
Kangaroo Creek Farm has a tradition of providing free services to registered charities and not-for-profits that cater to the disadvantaged, and special-needs.  We also have a tradition of allowing LOCAL schools, certain types of clubs (ie, Girl/Boy scouts etc), and charities/not-for-profits (ie Shriners, Ronald MacDonald House and etc) to attend for free. Free school visits are limited to Lake Country, Ellison (District of Kelowna), and UBC Okanagan.  We are also proud sponsors of the Kelowna and Vernon Women's Shelter, and the Food Bank. We are very pleased to be able to provide this service to our community.
If you represent a charity, organization, not-for-profit, or school that you think might qualify for free admission, then please email us, and we will certainly consider adding your organization or charity to our free visitation list. Do not turn up without a booking with the assumption that we will let you in for free, even if we let you in last year for free. This does not necessarily entitle you to free visitation this year. We have moved locations and we are striving to improve our services and to become ever more professional, and this requires a review of our practices.
FREE GROUP VISITS MUST:
Apply for approval as a free group and book a specific date by EMAIL ONLY at info@kangaroocreekfarm.com
You CANNOT book by phone, and you do NOT have a booking unless it has been CONFIRMED in advance by return email.
Limit the number of clients to no more than 12 individuals. The number of accompanying care givers must be appropriate to the needs of the clients.
Special-needs groups, even if they have developmental disabilities, MUST still be able to comply with the RULES. All our rules are safety based, and therefore cannot be compromised.