Closed for the season
Opening date in 2022 TBA
SPECIFICS OF COVID-19 PRECAUTIONS
We want to ensure our visitors receive the safest, most extraordinary experience in accordance with BC Health Authority regulations. Please read the below information.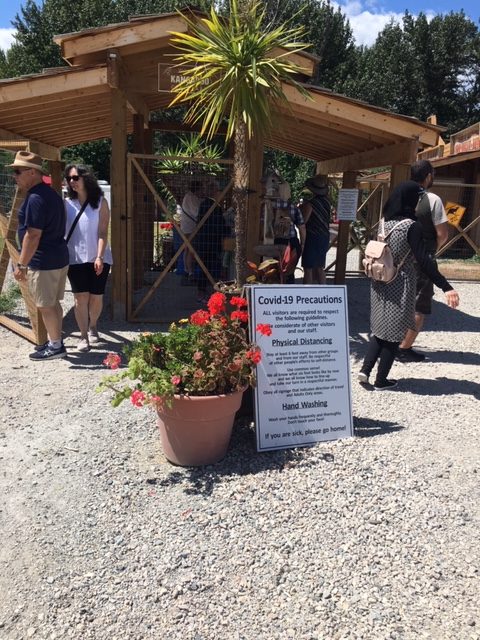 ADMISSION + PAYMENT
The first thing you will see on approach to admissions is a reminder that Covid-19 precautions are in effect. This year we have added debit/credit and encourage guests to tap. Our admissions staff are behind plexiglass shields and wipe the debit/credit machine if the tap option isn't used.
There will be a hand wash station available before you get to admissions. People will be asked to wash their hands before they come into the farm.
People who are waiting at admissions will be asked to physically distance themselves from the next person in line.
We can only take so many precautions, and remind guests so many times. People need to take some responsibility for themselves, and police themselves accordingly. If they can't follow the rules then they will be asked to leave. A lot of people visit the farm, if the parking lot is full, then it's a good indication that we are busy and it might be better to visit another day.
It is not necessary to make a booking, or a reservation, or to buy tickets in advance.
WASHROOM FACILITIES
We have a bathroom block consisting of men's/women's/family rooms. All of those sections are now "social bubble rooms" so that your group has the place to yourselves.
There is a total of 2 plumbed sinks in the men's, 3 plumbed sinks in the women's and 1 sink in the family room. If you would like to wash your hands again when you come out of the washroom, you can do so at one of 3 sinks on the exterior of the building where 2 people at a time can wash.
We also have 4 upgraded portable toilets with flushing toilets and sinks, and 4 portable hand wash stations.
HAND SANITIZER + WASHING:
There will be numerous hand washing stations at the farm. Hand sanitizer stands will be available, but for your own personal convenience, we suggest you bring your own.
MASKS + GLOVES:
Masks can be worn by the staff, and we provide them, but we do not insist since they are working outside. However, they must wear a mask if they cannot socially distance, and certainly when they are performing first aid. Both the first aid attendant and the patient must wear provided masks in this instance.
Visitors can certainly wear masks if they so desire. We have them for sale here if they forget to bring theirs.
We do not allow gloves in the animal enclosures. They don't protect the wearer from the virus in any way. A dirty glove is the same as a dirty hand. A discarded glove is a potential hazard to an animal. It is better to wash your hands frequently, and to not touch your face.
ARE YOU ILL? CARING FOR ELDERLY OR VULNERABLE?
Anyone who is ill should not visit the farm. Anyone who appears to be ill will not be admitted. Anyone who has returned from outside of Canada is required to stay away until they have self-quarantined for 14 days.
We also advise that if you live with, or work with people who are elderly or vulnerable, that you not come to the farm at this time. If you yourself are in a high-risk category (elderly, generally in poor health, immunocompromised, or pregnant), then we respectfully suggest that you consider postponing your visit to a later date.  However, you will not be denied admission if you choose to visit.  
Everyone who visits the farm does so at their own risk.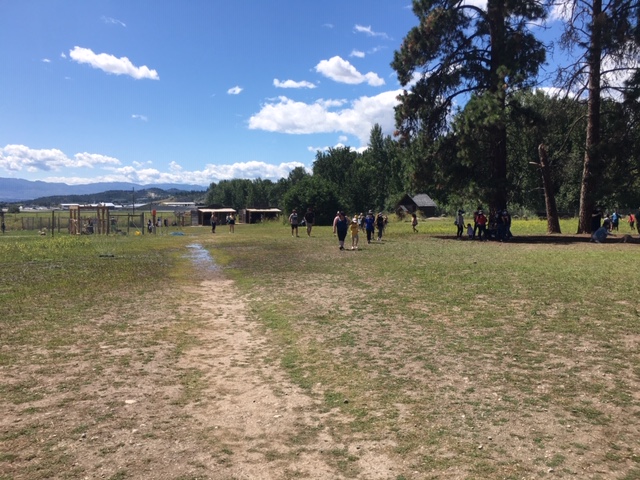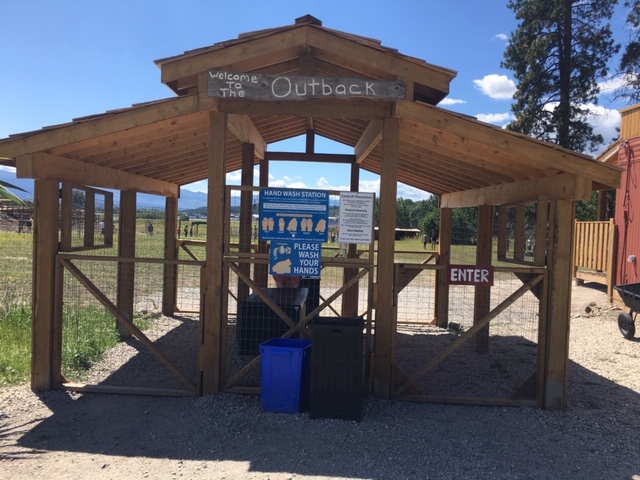 VISITORS/SOCIAL DISTANCING
The number of people admitted to the farm at any one time will be based on the ability of visitors to effectively physically distance. There are 11 acres over which you can physically distance yourself. 
If the farm becomes busy enough that physical distancing might possibly become an issue, then we'll switch to an in-out system. This might result in people having to wait to get in. For a variety of reasons, on-line payment and reservation of specific time slots is not practical, and cannot be made to work for our particular business model.
Direction of travel will only be marked in areas that are constricted to the point that two people cannot easily pass each other while staying at least 6 feet apart.  This would include the deck on the outside of the bathroom building, and the public patio around the house. 
We understand that visiting the farm under Covid-19 conditions might be difficult for people with children. Keeping energetic and excited kids close and away from other groups is going to be challenging. Keeping the little darlings from sticking their fingers up their nose and in their mouth can be a constant battle. If you are not confident of success, then please consider postponing your visit to a later date.
Admissions and pasture gates have a separate Enter and Exit so that visitors can pass each other in safety. A staff member verbally reminds people to distance themselves at each gate.
PLAYGROUND EQUIPMENT + COMMUNAL SPACES AT THE FARM
Children's playground equipment and toys will be removed, and the firetruck will be off-limits. It's too big to be removed so we apologize in advance for the tantrums that might ensue.
Numerous tables in various places, appropriately distanced from each other, will be available for people to use. There will be an attendant who will move around cleaning tables frequently. Wait by the table you want to use until they come by and clean it. Alternatively, guests can bring their own folding chairs, and their own picnic blankets.
FEEDING + PETTING + HOLDING OF THE ANIMALS
We will no longer allow guests to handle the snakes, gliders, joeys, or birds until the threat of Covid-19 has ended. Staff will continue to show visitors these animals but will not allow them to approach closer than 6 feet.
Visitors will be allowed to feed the animals treats. We will pre-fill cardboard cups with treats in a hygienic fashion, and then visitors can pick their cup up before they set out to see the animals. However, visitors will be asked to put the treat on the ground in front of the animal, and not feed it from their hand. We don't want the animals licking hand sanitizer off of people's hands.
This is a petting zoo, but petting has never been mandatory. Every animal, except for the goats, are easy to avoid if you only want to admire them from a distance.  If you are not confident that your child will remember to not touch their face after touching an animal, then don't allow them to touch the animal. Just remember to not touch your face, and to wash your hands, especially after leaving an animal enclosure. If you don't want to actually come into contact with an animal, then it might be best to stay out of the goat pen. They can be pretty insistent that you pet them, whether you want to or not.
Access to the greenhouse will be limited to 30 people. There will be an in-out system.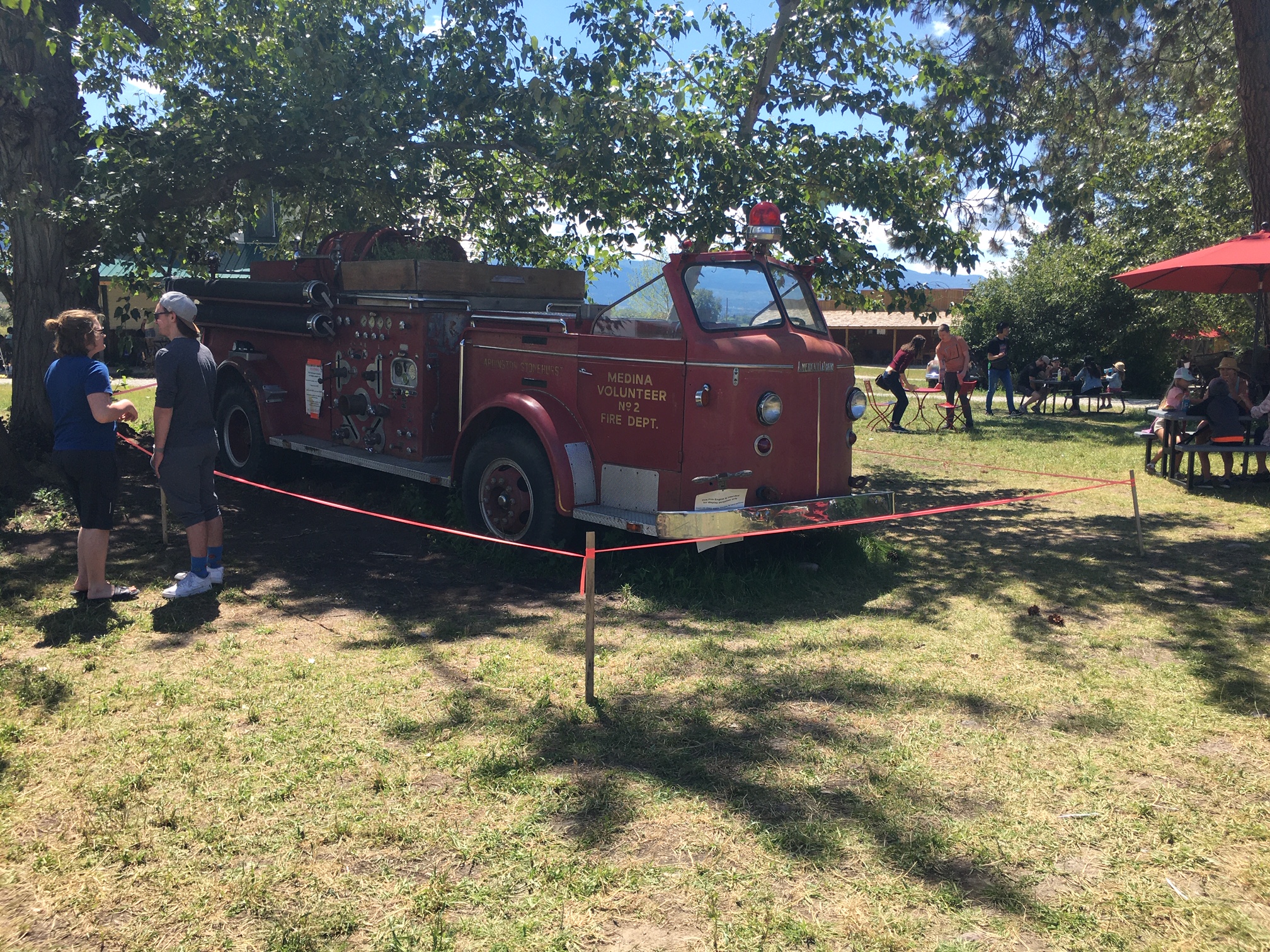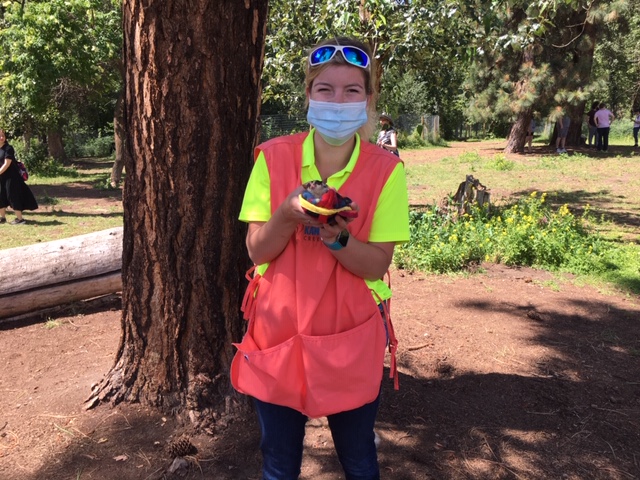 A QUIETER EXPERIENCE:
If you would like a more relaxed and peaceful experience at the farm, then we recommend that you avoid visiting during the holidays and the weekends if possible. The best time of day to visit is first thing in the morning when we open at 10 a.m. The animals are at their most lively and still eager for their treats.
Please remember that commercial groups must book by email at info@kangaroocreekfarm.com  We cannot make commercial bookings by phone. Please go to our Group Visits page for more information.
Our animals insist on their afternoon nap, the staff go home at 3:00pm, and our insurance agent says he won't continue to renew our liability insurance if we don't stick to schedule. Sorry, I know our hours are inconvenient to some people but we have to make the welfare of the animals paramount. By 3:00pm they've simply had enough.